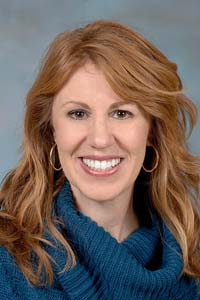 Lisa Antonelli
Fundraising Consultant
Nonprofit Specialist
Strategist
Writer
Lisa Antonelli specializes in helping nonprofit organizations achieve their fundraising and messaging goals. She helps nonprofit organizations create development programs and build sustainable revenue streams.
For more than 15 years Lisa served in key roles at the University of Central Oklahoma as the Director of Alumni Relations and as the Director of Development for the UCO College of Liberal Arts. She also managed the Oklahoma Christian School Foundation and completed the final phase of a $4.5 million capital campaign.
Her experience includes:
Designing alumni outreach programs
Raising support for endowed and non-endowed programs
Creating fundraising messaging strategies
Coordinating annual fund campaigns
Creating major gift proposals
Identifying prospects and creating cultivation strategies
Working on capital campaigns
Writing copy for fundraising materials
Working with nonprofit boards
In addition to her experience in the field of education, Lisa has helped clients in the areas of: foster care, community housing development, and medical support services.